Our longtime love affair with the EL84 has never sounded tighter, faster, or deeper than it does in the MAHI. Larger B+ rail storage means control, impact, and slamming bass punch. Nimble and lively, the MAHI delivers 20 Watts in TRIODE mode and 40 Watts in Ultra-Linear mode through our own custom transformers, engineered and wound at Manley Labs. Variable Feedback switch provides a sonic palette ranging from sweet and seductive to powerful and rockin'. Sold in pairs. (Mahi-Mahi!)
Les mer
Show less
Manley MAHI - Effektforsterker - Par
Manley representerer noe av det ypperste innen rørforsterkere og holder sterkt ved de analoge tradisjonene. Produktene lages for hånd i byen Chino på USAs vestkyst. Merket er velkjent for sine studioprodukter og flere av disse har fått legendestatus. Brukere av utstyr fra Manley inkluderer blant annet Johnny Cash, Pearl Jam, Adele, Keb' Mo', U2, AC/DC, Korn, Jay-Z, Eminem, Madonna, Alecia Keys, Dr.Dre, Michael Jackson, Christina Aguilera, Frank Zappa, Ramones, Miles Davis, Lou Reed, Beck, Neil Young, Flogging Molly og Ozzy Osbourne.
Fra produsent:
Our longtime love affair with the EL84 has never sounded tighter, faster, or deeper than it does in the MAHI. Larger B+ rail storage means control, impact, and slamming bass punch. Nimble and lively, the MAHI delivers 20 Watts in TRIODE mode and 40 Watts in Ultra-Linear mode through our own custom transformers, engineered and wound at Manley Labs. Variable Feedback switch provides a sonic palette ranging from sweet and seductive to powerful and rockin'. Sold in pairs. (Mahi-Mahi!)
These cute little guys produce around 40 watts RMS in Ultra-Linear mode or around 20 watts in TRIODE from a quartet of EL84 / 6BQ5 tubes driven by a 6414 dual triode driver and a 12AT7EH input dual triode. The EL84 has been one of our very favorite tubes for many years, extremely long lasting and reliable, and can be considered the smaller brother of the much beloved EL34: really quick-sounding both in the bass and especially in the top end. And of course this has a lot to do with our Manley Output transformer, the same one we build for the Manley Stingrays.
We have been building EL84 amplifiers for well over a decade. The Manley-branded Tiny Triodes were much acclaimed in the early 1990's. In 1993 after the Manley company split off from VTL, the Manley Tiny Triodes underwent a chassis rework to become the Manley 35 watt Monoblocks soon followed by the 50 Watt Monoblocks. The more powerful Ultra-Linear mode operation became the standard with hard-wired Triode operation or Triode/UL switching available upon special request.
After the introduction of the Stingray Integrated amplifier in 1998, we then went back and incorporated the Stingray's new circuitry design refinements into the 50 Watt Monoblocks. Finally, big bass out of a small amplifier! So, topology-wise, the post-1998 50 watters were the monoblock version of the stereo Stingray, with the additional variable feedback feature. After the introduction of the fabulous Manley Snappers in 2002, it was obvious that we had to update our classic EL84 50 watt monoblocks both cosmetically and feature-wise. Make-over time!
Everyone was always asking us for Triode/Ultra-Linear switching. We listened to your requests and feature the Triode-UL switch as standardequipment on the MAHI's. As are the beautiful german WBT binding posts. Also we increased the B+ rail capacity in a major way. The 50 Watt monos only had around 45 Joules or energy storage in the B+ rail. Now the MAHI's have nearly 115 Joules of energy storage for the B+ rail. You can hear this improvement in the especially in the bass region: tighter, faster, deeper. More is more in this case.
The chassis design is like a mini-Snapper. They are so cute! And of course they come standard as a pair so you get.... "Mahi-Mahi."
We believe the MANLEY MAHI's give a lot of value for an affordable price and we think you will be surprised at just how big these little guys sound. You have no idea how fabulous these amplifiers are.


Spesifikasjoner:
Input Tube (each mono block): 1 x 12AT7EH large plate Eletcro-Harmonix Russian
Driver Tube (each mono block): 1 x 6414 JAN NOS GE or Raytheon branded
Output Tubes (each mono block): 4 x EL84 Ships with Russian NOS EL84M (aka 6Pi14Pi-EB) 
Output Tube Quiescent Standing Current: 25mA
Set Bias for 250mVDC measured across each 10 Ohm cathode resistor
Input Impedance: 110 kOhm
Negative Feedback: MIN= 3dB; STD=6dB; MAX=10dB of global NFB
Gain:
FB MIN: 30.7 dB TRIODE; 32.1 dB UL
FB STD: 28.5 dB TRIODE; 29.1 dB UL
FB MAX: 26.1 dB TRIODE; 27.1 dB UL
Input Sensitivity for Maximum Output Power, defined as input voltage required in order to produce maximum power output reaching 1.5% THD @ 1KHz:
FB MIN: 175mV TRIODE; 155mV UL
FB STD: 312mV TRIODE; 340mV UL
FB MAX: 480mV TRIODE; 566mV UL
Input Sensitivity for 1W into 8 Ohms: 61mV 53mV
Maximum Output Power, defined as power output reaching 1.5% THD @ 1KHz:
into 5 Ohms:
FB MIN: 18W TRIODE; 20W UL
FB STD: 27W TRIODE; 42W UL
FB MAX: 28W TRIODE; 46W UL
into 8 Ohms:
FB MIN: 14W TRIODE; 24W UL
FB STD: 24W TRIODE; 40W UL
FB MAX: 25W TRIODE; 41W UL
Signal to Noise Ratio Ref. 1W: Typically 82 dB A-WGT 20-20K
Noise Floor: Typically 150µV = -74dBu A-WGT
Noise Floor: Typically 650µV = -62dBu unweighted
Will Scratch Your Floor: Use pennies under pointed feet to avoid marring cabinetry. Try quarters if you are in upper tax brackets. The bargain performer would be nickels. Paper currency does not function as well. Euro coins work 1.54 times better. Concrete pavers or wooden chopping blocks serve fine for amplifier platforms.
Dynamic Range: 83dB
THD+Noise @ 5W: less than 0.15%
Frequency Response at full power UL mode w/MAX NFB: 20 Hz to 20 kHz FLAT
Frequency Response at 5W into 5 Ohms: 10 Hz to 30 kHz FLAT, -3.75dB @ 100KHz
Recommended Speaker Load: Optimized for 5 Ohms
Output Impedance:
FB MIN: 2.43 Ohms TRIODE; 3.10 Ohms UL
FB STD: 1.47 Ohms TRIODE; 1.67 Ohms UL
FB MAX: 0.90 Ohms TRIODE; 0.95 Ohms UL
Damping Factor:
FB MIN: 3.29 TRIODE; 2.58 UL
FB STD: 5.45 TRIODE; 4.78 UL
FB MAX: 8.90 TRIODE; 8.43 UL
Power Consumption (idle): 102 Watts (0.85A @ 120VAC)
Maximum Power Consumption (at Full Power): 168 Watts (1.4A @ 120VAC)
Operating Mains Voltage: Factory set for 100V, 120V or 220-240VAC operation for original destination country's mains voltage.
Operating Mains Voltage: changeable with power transformer re-wiring and fuse value change.
Mains Voltage Frequency: 50 ~ 60 Hz
Fuse type and ratings @ 117 VAC operation: 
MAINS fuse: 3 Amp 3AG slow-blow use glass body Littlefuse Series 239
Fuse type and ratings @ 230 VAC operation: 
MAINS fuse: 1.6 Amp 3AG slow-blow use glass body Littlefuse Series 239
B+ Fuse: MDA 400 mA SLO-BLO Ceramic Time-Delay fuse
Badge Illumination: Units produced before 3/2003 use 8V, 0.3A "Fuse-Lamp" 1/4" X 1 1/4" - Serial numbers after MAHI036 use LED illumination which probably won't burn out
Dimensions: 11" deep x 10" wide x 5" tall
Shipping weight each: 8,2 kg

Tester og kåringer: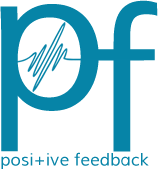 Dokumenter (pdf):
Les mer
Show less